Try-On Kennedy Blue Dresses at Home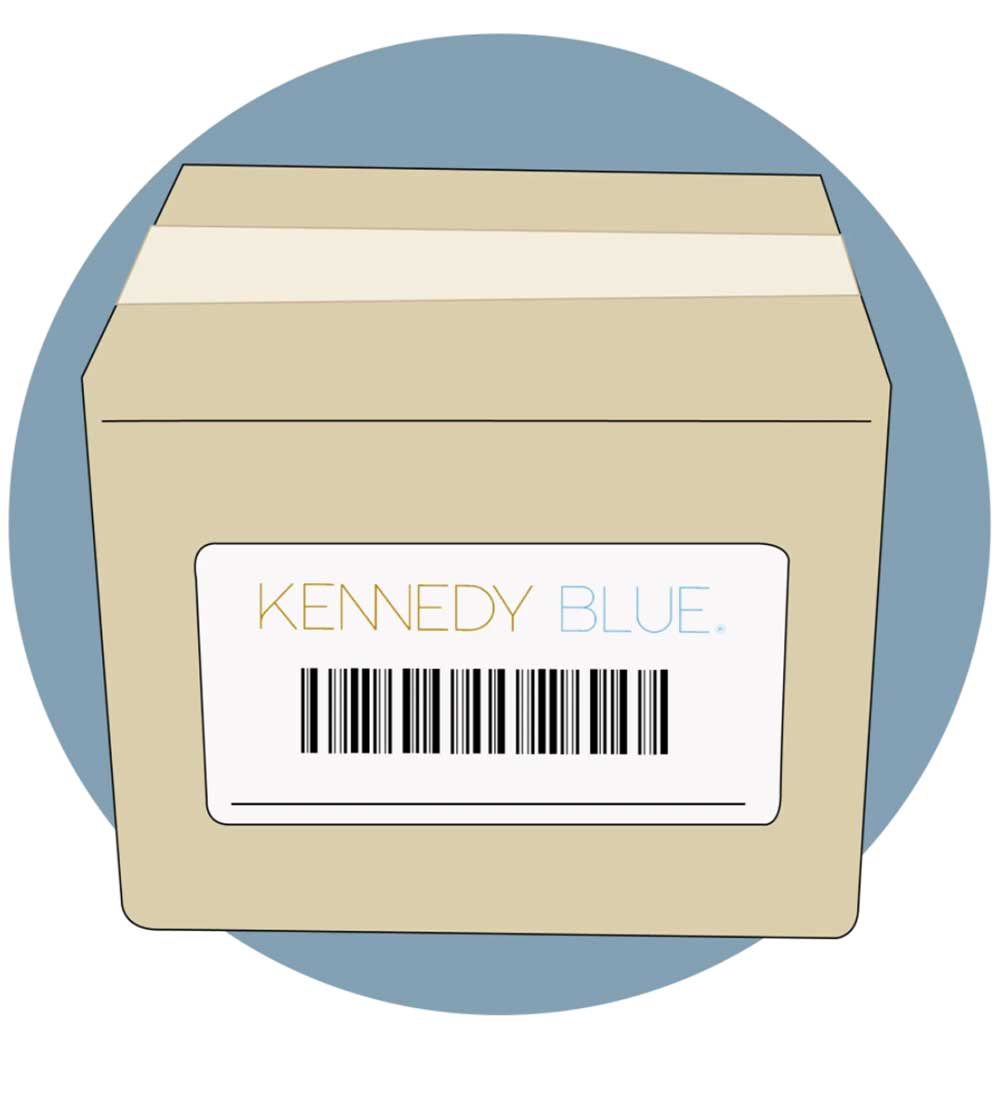 3. Ship Back Sample Dresses
After 3 days, mail back sample dresses using our prepaid shipping labels.
---
---
Frequently Asked Questions
Q. How much does it cost to try on a dress?
A. Each bridesmaid dress costs only $10 to try on. For brides, each wedding dress costs $25 to try on. These prices cover shipping both ways!
Q. How long will my dresses take to ship after my order is placed?
A. Your dresses will typically ship out within 24 business hours. Once they have been shipped, you will receive an email with tracking information so you can know exactly when to expect your package!
Q. The size I want to try isn't available. What do I do?
A. Due to stock limitations, we aren't able offer every dress in every size. If the sample you have requested is not available in your desired size, we recommend ordering a size or two up and asking a friend to hold the dress or clip it in the back in order for you to see how the dress will look.
Q. How long can I keep the dresses for?
A. You can keep the dresses for up to 3 days! Your 3-day period begins the day AFTER you receive the dresses. If your 3rd day happens to fall on a Sunday or national holiday, the dresses can be placed in the mail the following day.
Q. What comes in the at-home try on kit?
Your requested Kennedy Blue dress(es)

Measuring tape

Size chart

Pre-paid shipping label

White postal envelope to ship your dress(es) back
Q. What if the sample isn't available in my desired color?
A. If the sample isn't available in the color you want to purchase the dress in, simply add your swatch(es) to your cart as well and we'll send them along with your samples.
---