Wedding Planning Organizer and Guide
$ 0.00
Product details
Get organized for the big day with the Ultimate Wedding Planning Organizer and Guide digital download.
Unlike similar products, this is a no-fluff guide that tells you exactly what you need to know to successfully plan your wedding day. This customizable 60-page guide includes the following:
An interactive 12-month checklist with links to additional resources
An editable 12-month calendar that you can customize for your own timeline
Complete guest list guide
A budget guide including a budget calculator and expenses tracker
3 example day-of itineraries
A guide on how to write thank you's
And more!
Having trouble downloading? Click here.
Customer Reviews
Filter Reviews:
wedding
resource
guide
wedding planner
things
information
planning
planner
everything
tips
05/04/2018
Viktoriya .
Washington
Don't Even Hesitate!!
I wish I found out about this resource MUCH earlier! I found it when I was about a month away from my wedding day and immediately realized why people rave about it so much! If you purchase this planner, you don't need a wedding coordinator- this planner IS your wedding coordinator!! It makes sure that you have the big stuff figured out and reminds you of the little things you don't even think about. A must-have!!
05/03/2018
DANIELLE S.
United States
So useful!!
This was such a great resource for my wedding planning. I especially loved the budget section and the thank you note section! It made writing thank you's SO much easier!
Some Errors
Overall, I love the planner! It has a lot of useful tips and tricks that I would have never thought of! I love being able to change everything online and can print a new copy whenever I need to! I will for sure be printing out certain pages to handout on my big day. However, there are quite a few grammatical errors. If you don't mind a few misspellings and double texts, than buy this planner! The errors are just a small part that can be looked over and easily fixed by the company.
06/17/2019
Marissa T.
United States
Best wedding planner
This planner has helped me a lot in keeping everything organized and falling into place in time for the wedding!
So Helpful!
This planner is great. I've looked download a few others but this one covers so much and is really helpful!
02/07/2019
Amy J.
United States
Wedding Planner and Organizer
First and foremost I love that it was free. It's very organized and easy to understand. I love the detail and that I was able to print it out and put it into a binder. It took a lot of stress away I had when I realized I had to plan a wedding now that I'm engaged! Thank you for offering the wedding planner and organizer for free!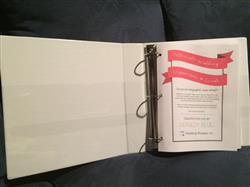 04/23/2018
Ashleigh
Canada
Easy Basic Planner
This is a nice easy basic planner. It helps lead the bride in what aspects of the wedding need to be completed. You can always print this off and pretty it up with stickers and other inspiration yourself. Nice to have in an editable electronic format for sharing with others, including your vendors. Keep them contracted to your requirements.
08/22/2019
Thania g.
United States
Helpful!!
It was extremely helpful with asking venders questions and I is also a way to see what you have gotten done and what you still need to work on.
06/08/2019
sherry a.
Trinidad and Tobago
Great Planner
Its been a terrific resource thus far, ive covered quite a bit using it and intend on using for further planning
01/21/2019
Katlyn L.
United States
Mackenzie style dress in slate blue color
This dress was great quality and the color was beautiful! I used the size chart and the dress fit as expected. Very please with my purchase.
04/30/2018
jen
pittsburgh PA
amazing!
this planner is exactly what I need to help plan my big day! highly recommended and completely relatable to planning your dream wedding
05/03/2018
Amanda .
Rosemount, mn
Too detailed
I think it would be a great tool for someone planning to spend a lot of money and need all the nitty gritty details. For me, it was too much information to fill in that i did not need and was a bit overwheming.
12/09/2019
Isabelle D.
United States
100% Recommend
I absolutely love the wedding planner. I got it as soon as I got engaged and I use it at least 3 times a week to keep me organized. I even told my newly engaged friend to make sure she got one!
12/07/2019
NUR I.
Malaysia
superb guideline
superb! best guide wedding planning
12/06/2019
Lindsey M.
United States
Love this!!!
I ordered an Erin condren wedding planner for 75$ and was sooo disappointed when it arrived because it didn't have as much as I was hoping, as far as timelines, checklists, and interactive stuff. But I found this FREE!!!! guide and have fallen in love, it was so perfectly thought out and is very detailed! I love the "questions for your vendors" and all the checklists. I wish I could go back in time and save the money on the other one because this was perfect! and FREE!!
12/05/2019
Alex R.
United States
Helpful!
This has been amazing and really helps point out details that I would've overlooked
12/04/2019
Erika R.
United States
So helpful!
This is such a helpful planner, and you can't beat the price of FREE! I printed it out and put it into my larger wedding planning binder and it's been such a great and helpful resource to have at my disposal. Thanks Kennedy Blue!
12/04/2019
Holly W.
United States
Great resource
Lots of great information!
MB
10/22/2019
Melissa B.
United States
Valuable tool
This is super helpful and brought to light a lot of things I had not/would not have thought about.
LJ
10/21/2019
Lindsey J.
United States
Wedding Planning Organizer and Guide
This guide is easy to use, has a great timeline, and a ton of valuable information. I'm extremely happy with this product.