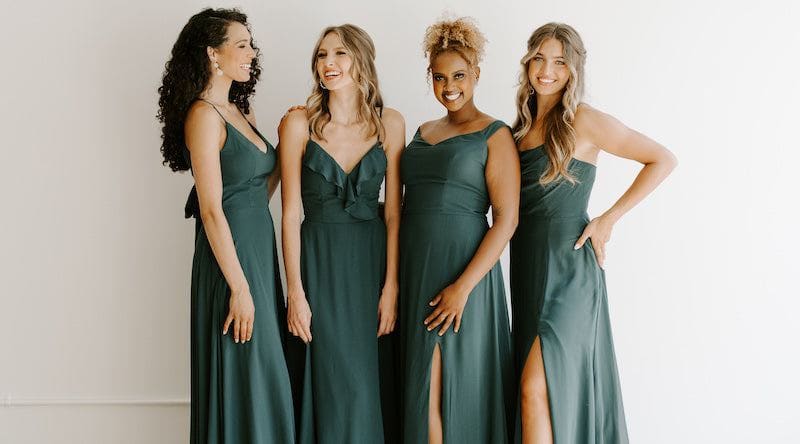 Bridesmaid Dresses for $99-$159
Shop dresses in over 56 colors and sizes 00-32. Get started with 3 FREE color swatches today!
Forest Green Bridesmaid Dresses
Find gorgeous dark green bridesmaid dresses in your style and size!
Why Forest Green Bridesmaid Dresses?
Forest green bridesmaid dresses are the best way to add some deep, natural elegance to your wedding day! You'll fall head over heels for this dark, cool green bridesmaid shade. We've got sizes ranging from 00-32, so every bridesmaid can find their perfect fit. This rich, dark green color sets a sophisticated mood, making it a top pick for any forest green wedding. Or, if you prefer slightly lighter shades, there's a good chance you'll love olive green and moss green bridesmaid dresses!