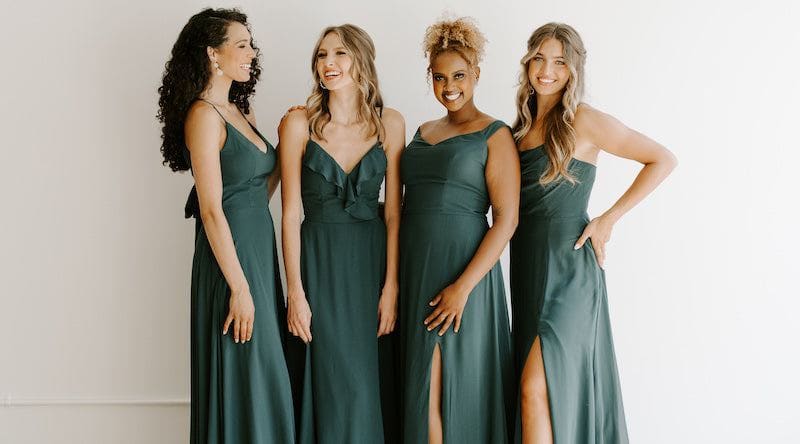 Bridesmaid Dresses for $99-$159
Shop dresses in over 56 colors and sizes 00-32. Get started with 3 FREE color swatches today!
Navy Blue Bridesmaid Dresses
Classic dark blue Navy bridesmaid dresses! Sizes 00-32.
Why Navy Blue Bridesmaid Dresses?
A classic wedding color, Navy Blue bridesmaid dresses will never go out of style! You can pair navy wedding colors with any venue or season. Choose from a variety of fabrics in Navy, including: chiffon, sequin, velvet, and satin bridesmaid dresses. There's a style and size for every one of your bridesmaids to love! Plus, find more blue bridesmaid dresses here.