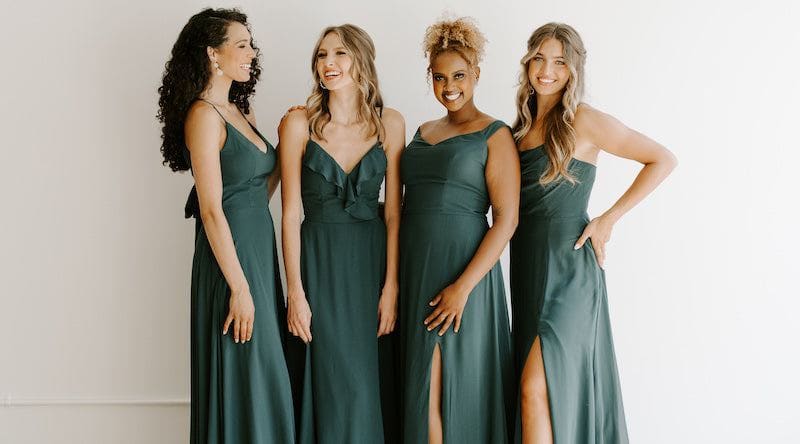 Bridesmaid Dresses for $99-$159
Shop dresses in over 56 colors and sizes 00-32. Get started with 3 FREE color swatches today!
Mustard Yellow Bridesmaid Dresses
The perfect Mustard Yellow bridesmaid dresses, available in 100+ styles.
Why Mustard Yellow Bridesmaid Dresses?
For a more subdued yet equally captivating yellow for your wedding, mustard yellow bridesmaid dresses are best! Unlike the brighter marigold and buttercup, mustard yellow offers a darker, somewhat duller hue that's just as charming. For style ideas, don't miss our yellow bridesmaid dress inspiration page. With inclusive sizing, we've got your bridal party covered. Perfect for any yellow wedding, mustard yellow adds a cozy, inviting vibe to your big day!