The winner of our last giveaway is Gabriela M. from TX, entry #33808

9/30/23 Gabriela M. from TX, entry #33808
6/31/23 Anna W. from MI, entry #19393
3/31/23 Brianna S. from OK, entry #55171
12/31/22: Robert D from NJ, entry #111715
9/30/22: Denise S. from CA: entry 69870
6/30/22: Lindsay G. from WA: entry 132790
3/31/22: Brittany S. from AR: entry 1070
1/17/22: Mackenzie N. from CT: entry 169055
10/29/21: Sarah D. from NC: entry 41782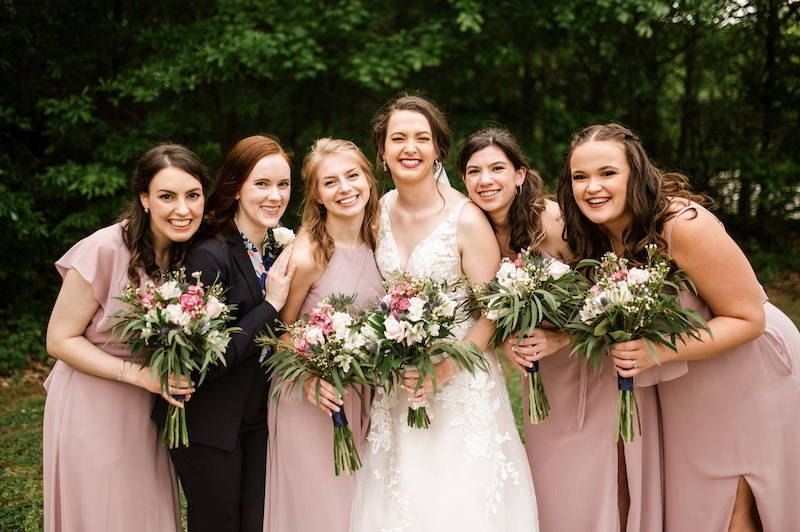 I honestly couldn't believe it when I won the free bridesmaid dresses and wedding dress. The whole experience was amazing and made wedding planning that much easier and more enjoyable!
I had a great experience with Kennedy Blue and would definitely recommend them to anyone looking for bridesmaids' dresses. My bridesmaids liked that they could try on a few styles in the comfort of their own home before choosing, and I loved that I could get a swatch in advance to choose my color accurately.
The dresses were all great - sizing was easy to gauge through the at-home try on, and the dresses all fit well and were of great quality!
~ Morgan
The bridesmaid dresses were PERFECTION. Exactly the color I wanted, they looked great on everyone, the girls loved the pockets and quality for the price was great. The girls mentioned they were VERY comfortable!
~ Dani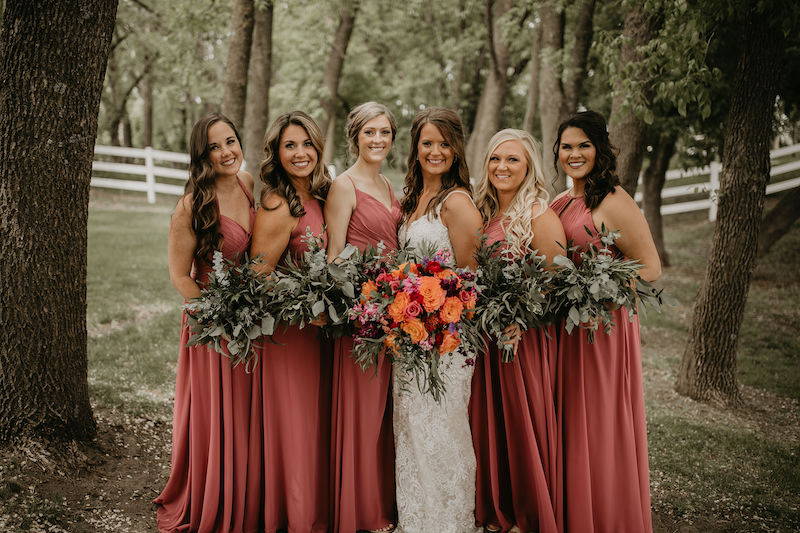 Pioneering a better wedding shopping experience

We started Kennedy Blue in 2012 and changed how wedding parties shop for dresses.
Popular Bridesmaid Dresses
Real Kennedy Blue Weddings
The Internet's Favorite Bridal Wear