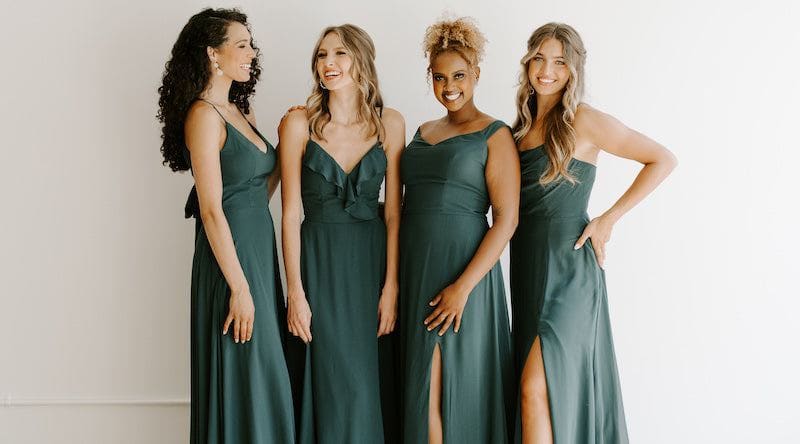 Bridesmaid Dresses for $99-$159
Shop dresses in over 56 colors and sizes 00-32. Get started with 3 FREE color swatches today!
Plum Bridesmaid Dresses
Find your perfect purple with Plum bridesmaid dresses!
Why Plum Bridesmaid Dresses?
Plum bridesmaid dresses are classy and timeless, making them a stunning choice for any purple wedding. Our collection features a variety of styles to ensure every bridesmaid feels confident. This darker purple shade, mixed with grey undertones, makes for a gorgeous plum bridesmaid dress color! Ranging in sizes from 00-32, everyone will feel included. Get started planning the perfect wedding attire with plum bridesmaid dresses as the statement piece!