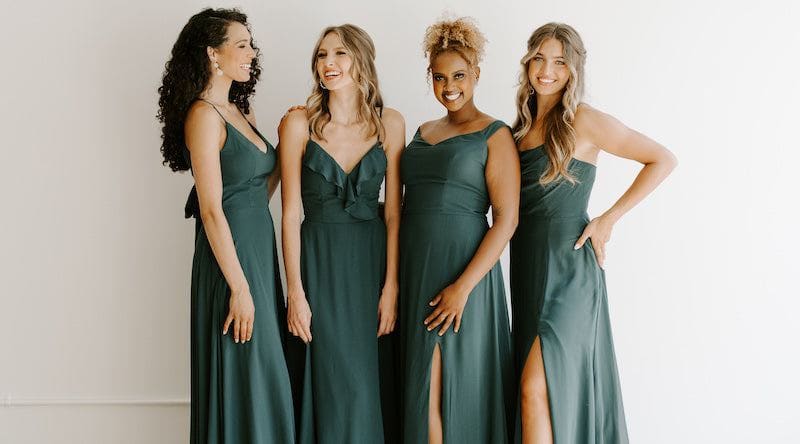 Bridesmaid Dresses for $99-$159
Shop dresses in over 56 colors and sizes 00-32. Get started with 3 FREE color swatches today!
Mint Bridesmaid Dresses
Find your perfect light blue bridesmaid dresses in Mint!
Why Mint Bridesmaid Dresses?
If you are looking for a color that's the perfect mix of light green and blue, mint bridesmaid dresses are for you! This delicate, yet colorful wedding color brings 1950s nostalgia. It's most popular for summer and spring wedding seasons. Choose between 100+ styles of light blue bridesmaid dresses! For similar colors, you may love sky blue bridesmaid dresses, which lean more blue.