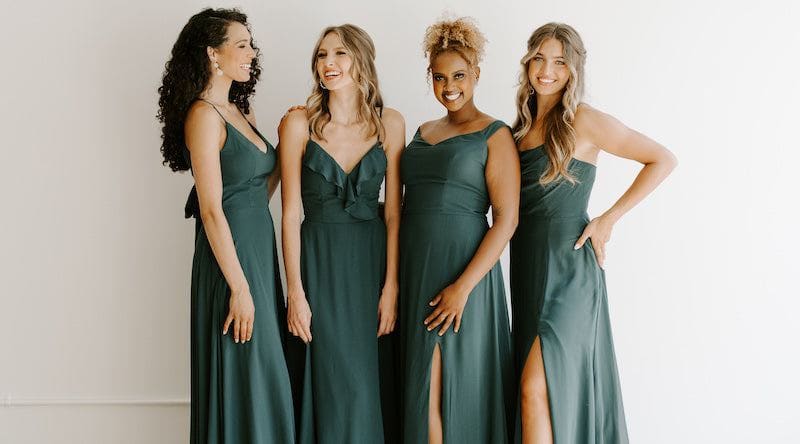 Bridesmaid Dresses for $99-$159
Shop dresses in over 56 colors and sizes 00-32. Get started with 3 FREE color swatches today!
Maroon Bridesmaid Dresses
100+ Maroon bridesmaid dress styles to love!
Why Maroon Bridesmaid Dresses?
Maroon bridesmaid dresses offer a rich, deep red color with hints of brown that's perfect for any fall or winter wedding. Our collection features a variety of sizes and styles, ensuring that every bridesmaid feels confident and included. Similar to our popular bordeaux bridesmaid dresses, this luxurious hue is a stunning complement to a burgundy wedding theme. Get ready to make your wedding day unforgettable with maroon as your standout color choice!