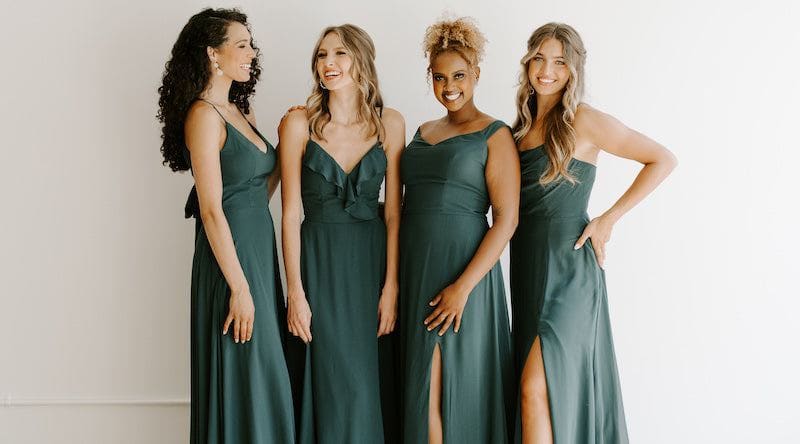 Bridesmaid Dresses for $99-$159
Shop dresses in over 56 colors and sizes 00-32. Get started with 3 FREE color swatches today!
Cinnamon Rose Bridesmaid Dresses
Cinnamon Rose bridesmaid dresses in 100+ styles!
Why Cinnamon Rose Bridesmaid Dresses?
Cinnamon Rose is a unique shade of pink for your bridesmaids to wear! This darker pink color has brown undertones, making it a standout choice for a sophisticated, yet relaxed wedding vibe. If you're a fan of Rosewood or Dusty Pink, you'll find Cinnamon Rose to be the perfect middle ground: not too dark, not too light, but just right. With sizes ranging from 00-32, we've got something for every bridesmaid in your party. Make your wedding uniquely yours with the warm, inviting hue of Cinnamon Rose bridesmaid dresses.