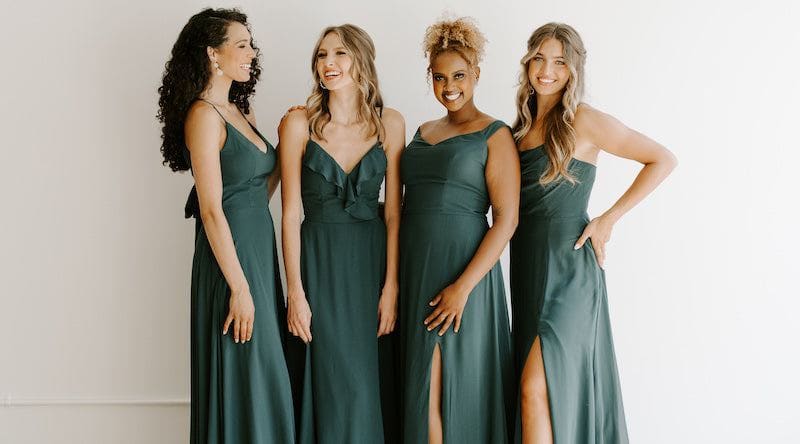 Bridesmaid Dresses for $99-$159
Shop dresses in over 56 colors and sizes 00-32. Get started with 3 FREE color swatches today!
Berry Bridesmaid Dresses
The perfect pink bridesmaid dresses are here! In 100+ styles.
Why Choose Berry Bridesmaid Dresses?
Bold colors are trending, and Berry is one of them! Berry bridesmaid dresses are a vibrant, deep shade of pink that adds a pop of color to your wedding. We know you and your bridesmaids will fall in love with this gorgeous hue! For a similar shade that leans towards red, consider Claret - Or, for a softer pink, you'll  love Rosewood bridesmaid dresses!